Because everyone doesn't have smartphone during his stay, In Situ Concept created the interactive kiosk Click 'n Visit, the accompanying digital media.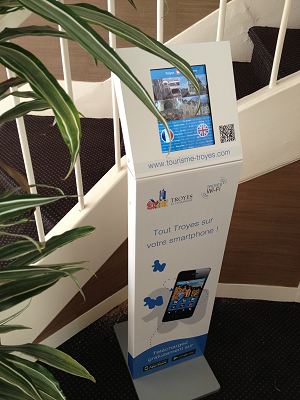 The interactive kiosk Click 'n Visit allows your customers
to be aware of your entire tourist offer, whether they have their own smartphone,


download your Click 'n Visit applications on their smartphones


access to internet freely.




It can be put in place, self-service in all your institutions and your partners (hotels, restaurants, shops, ...) and customized with your colors.


It can be used indoors.

It hosts a tablet (iPad or Android) and, optionally, a wireless router (hidden), it requires a power supply and a network connection..